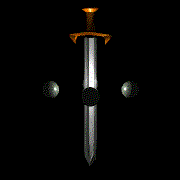 Welcome to our Lull History Pages!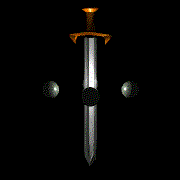 LULL Surname:
Gary and his son Robin researched the Lull name for it's exact
Heraldic Coat of Arms Pictorial Shield, Source, and Description.
Finding the exact Colors, Patterns, and Heraldry for the shield of the "Lull" name.
Below is a description of the Shield from the Historical Society,
and below that is the Coat of Arms and patterns of the name "LULL,"
as a resultant combination of the two countries of Italy and Spain.
The Items on the bottom of the crest show combinations of Spanish and Italian martitime symbols
over the well known gold and red stripes (steming from Catalonia, Spain).
The Blue circle with items in center shows Jerusalem symbol of Christian faith.
CLICK on the pictures to see FULL SIZE!
The following links are three-fold:
1. Continuing European Lull history and links.
2. They bring you to our Lull Genealogy pages.
3. They bring you to our new cemetery pages.
ENJOY!
NOTE: Please refresh or reload any
pages or pics that do not load.
This is "free" webspace, so we
have to bear with any "bugs".
Thanks for your patience!
Gary's LULL genealogy pages-->
Gary's cemetery research pages-->
See information on Gary's Books-(Must SEE!)-->