ARTISTS ADMIRED

---
---
First, let us admit, due to eclectic
tastes we'll never probably mention them
all or do any of them proper justice, as
there are just so many Artists and Bands
that we'd love to mention and thank for filling
our minds, hearts and spirits with their
wonderful music. Here's just a few:
The Beatles, Pink Floyd, Alan Parsons, Bob Dylan, U2,
Arc Angels, Aerosmith, Nat King Cole, Hall & Oates, Steve Vai,
The Doobie Brothers, Yes, Charlie Sexton, Buddy Guy,
Kansas, Rush, Clapton, SRV & Double Trouble, Chicago,
Joe Satriani, John Denver, Journey, Phil Collins, The Who,
BB King, Bruce Springsteen, Sting and The Police, Saga, The Cars,
Billy Preston, Dr. John, Eric Johnson, Bob Marley, The Band,
David Bowie, The Allman Brothers, Queen, Heart, Seal,
Kenny Loggins, Peter Gabriel, Kris Kristofferson, Jim Messina,
Genesis, The Eagles, Albert King, Sly & The Family Stone,
Elvis, Warren Zevon, Leon Russell, John Mellencamp,
Chuck Mangione, Emerson/Lake/Palmer, Dan Fogelberg,
Herb Alpert, Prince, Al Green, Lenny Kravitz, Govt. Mule,
Chet Atkins-(thanks Mom!), Ray Charles, Sheryl Crow,
Coldplay, John Mayer, Foo Fighters, and so many more!

Not to mention- those who came before
that have strongly influenced and inspired us over
the years. - Every time Robin gets done updating this thing,
we kick ourselves for not remembering another one~....
So obviously this will be an ever-evolving page,
as we reflect, and make additions.
(This is always such a rushed thing,
so please forgive grammatical errors, etc)

We'll make a slight dent, by mentioning some
current thoughts and news regarding the
following artists and go on from there over time:

---
A fellow leftyupsidedown guitarist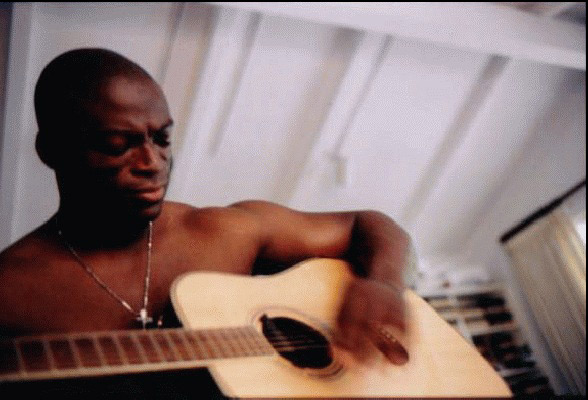 Seal has the lyrics that would come
from a guardian angel. His heart
comes through on his lyrics every time!
Seal, your first 2 CDs helped me through
some very dark days in the 90s and beyond
into the present wonderful times I now enjoy!
It's amazing what music can do sometimes.
We have a few of your albums, and are proud to tell you
we do indeed include some of your music in our setlists.
Hope that tells you something, and we really hope
to cross paths someday with you to say thanks in person~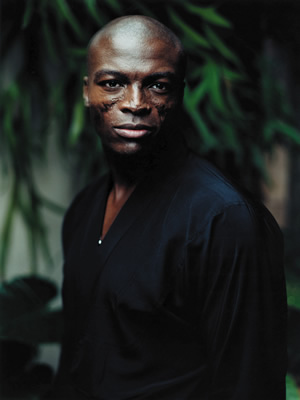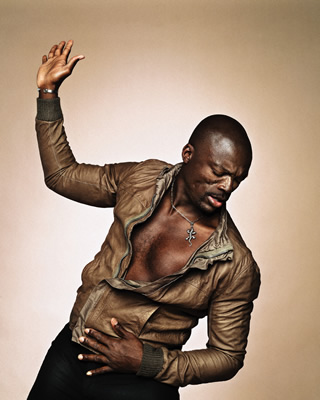 Stay "GOLD" Seal, and thanks so much for your
beautiful HeartFire, it shows through in a big way.
God bless ya man. Keep the faith~
-Robin-

---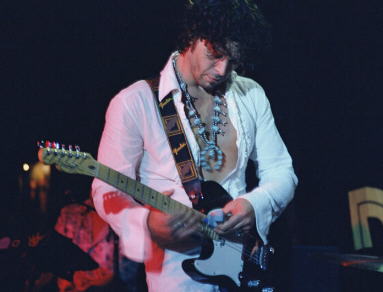 Another fellow Texan, and peer in age,
Doyle also plays leftyreverse
like I (Robin) do, and therefore, is probably
the ONE person I can relate to the most.
We've seen Doyle2 live with
Eric Clapton's tour in the summer of 2004
and again October 2006
Doyle is of course, the other guitarist
who was in The Arc Angels...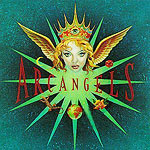 November 2006 Robin is pleased to CoHost
a screening of Andrew Shapter's movie,
BEFORE THE MUSIC DIES, which highlights
a lot of Doyle's efforts.
ANDREW SHAPTER came to Darmouth in
November for a wonderful Q&A!
(We also did one more in May 2007,
Which was a very nice way to start our
new chapter in music!
Many thanks to Andrew Williams and
Sue Lawrence for gigging with us!~)
More on Doyle-here's some musical
history you should all be aware of,
DBII's Dad is the well-known blues
drummer/writer- DOYLE BRAMHALL
also know as "Big D" who co-wrote with
SRV. In fact, one of my favorite SRV songs
was one that Big D co-wrote:
"Life by the drop"
Before he was of legal age to drink, DBII
had played with the late great SRV and
was touring with Jimmie Vaughan,
The Fabulous Thunderbirds,
(Lucky pup!)
Then he went on to play with all the guys
in the Arc Angels.- where he
was teamed up with Charlie Sexton, and the
two guys we know as "Double Trouble":
Chris Layton and Tommy Shannon! Too cool!
UPDATE JULY 2007:
We had the honor to meet these guys
in Austin this year! Doyle was very gracious and
even thanked us for the B4MD efforts, and all we can
say is THANK YOU Doyle. For being who you
are and for your music. We love ya dude.
Bless you for living the dream Robin never will.
Your success means something extra special to us,
and we wish you love, light, and a
happy healthy life! As they say,
"Rock on brother!"
_________________________________________
Right here, I will mention a special thank you
to a mutual friend of DBII....
This wonderful person contacted me via email
one day out of the blue, after seeing some
forum postings involving my wife and I.
To our very pleasant surprise, she reached out
and touched our hearts with her sincerity and
a great sense of humor! Ever since, she has
honored us with her friendship.
I am speaking of Donna Johnston. A wonderful
songwriter, who is currently writing songs
with Roy Rogers.
Donna has shared some very fun, interesting,
and special memories with Lori and I, along
with some incredibly cool, rare, backstage pics
of times she spent with some amazing artists:
Jimmie Vaughan, The Fabulous Thunderbirds,
DBII, and another one of my all-time
favorite bands, The Doobie Brothers!
Thanks again so much Donna, we deeply
appreciate your opening up to us and
sharing your stories, time and friendship!
_________________________________________

We've also met some nice folks and loyal
DBII fans in a couple of yahoo forums,
and finally met some in July 2007 too!
Exchanging fun facts and files, they've kept
us posted on his local Texas gigs that I
miss out on. A wink and a nod to
Kelly B, Tracy, Steve M, Shane Voils, Al, "Cad",
Beth, Robert, Charlotte, Kris, AmyJo, and everyone,
- all the "peeps" on Doyle's Forums.
;-)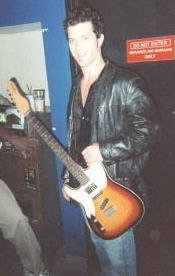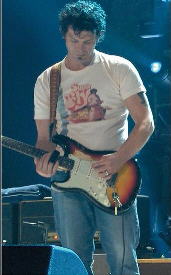 Now back to Doyle....
To finally get my hands on DBII's music
was a really big breath of fresh air,
it woke me up to how much I was missing
in the Texas music scene!
I highly recommend all of his albums.
Waiting for his latest one, I have all of the others.
"Jellycream", "Welcome", as well as his first one-
"DBII" made in '96, which has songs like
"Ain't Goin Down Slow" and "Bleeding From A Scratch"
and of course the album, as one of the ArcAngels.
Like many, I finally put 2and2 together
and caught on to DBII
on Roger Waters' "In The Flesh tour"
playing with a wonderful line-up of talent.
Before, with ArcAngels, I was working nights,
only heard of him, his music, and didnt realize
his background, and how much I had in common.
After that I had to do some tracking,
but finally got my hands on his albums.
Shame on the industry for his obscurity!
Doyle, I once said here that I sincerely hope
we cross paths someday.... and that
for now, consider this my way of saying thanks
for keeping the ART in music.
Since then, we've met, and I am honored brother.
------------
I'll say this LOUD AND CLEAR as a working musician,
that is also working hard to make
some ARTISTIC music..:
What a shame that the industry is wasting
so much time on manufacturing pop stars and
those who use stolen/canned music instead
of creating their OWN..
The Industry needs to get a clue on what
"ARTISTIC" music is.. it's a frustrating disgrace
that they haven't paid people like
DBII, CHARLIE SEXTON
(and the next musician below)...
the attention deserved....
To have a movie like Before The Music Dies
come out, years after I wrote this, and to have
played a part in it's screening across the country,
is quite a feel-good kinda thing.
Thanks to Doyle, Andrew, Tori, the folks at Bside.
We are truly proud to know you and thanks for you efforts!


---
Another Texan. (Austin that is!)
Eric is such an amazing guitarist!
Dare I say,
a modern day Chet Atkins?....
Yes indeed!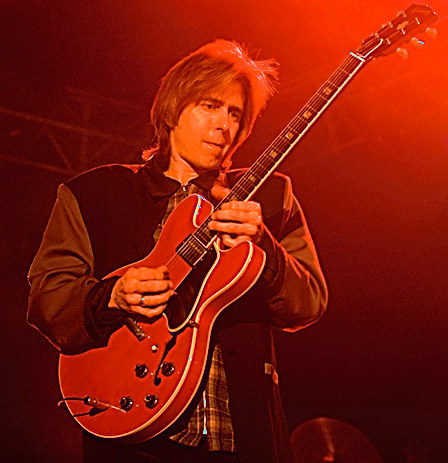 The same age as Steve Vai, and Joe Satriani,
he's a guest on one of Joe's "G3" live DVDs!
You gotta get it!
I have his Ah Via Musicom CD,
and am way overdue to get more.
Eric, you're awesome!



---
One of my favorite musical people,
I admire Bono, not only for his music
and incredible lyrics, but especially
for what I relate to most:
His humanitarian heart and spirit.
Bono was awarded something that
I always knew he was destined for...
At the 2004 King Center
"Salute to Greatness" awards dinner
Jan. 17 in Atlanta, Bono,
the Lead Singer for Ireland's
rock group- "U2", was honored!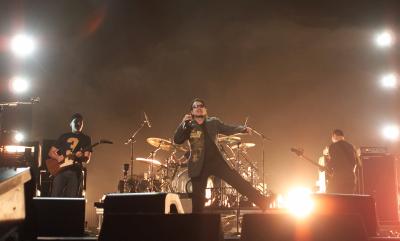 Bono, (Paul)
you're a musician and humanitarian
of incredible personality and
down-to-earth attitude. The world
should take lessons from you.
God bless!
All the best to U2, an amazing band!
I love everything they have done.
Edge, Adam, and Larry, you guys are
incredible and have inspired me for
many years, and I was able
to cover U2 material in our
last 2 bands!

---
I have Lenny's first 5 albums, and along
with Seal's first 2, the Lenny CDs I had
in the 90's kept my spirits up through
some seriously tough times.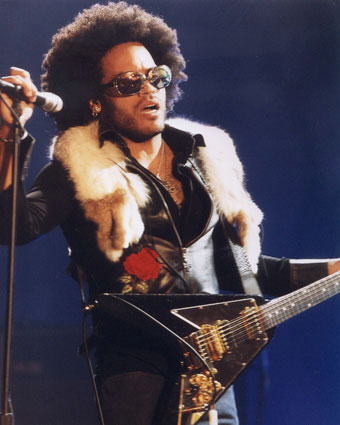 Lenny,
in bands, past and present, your songs
are always a part of my setlists~
VYour song, "Believe" was one of them,
and it inspired me to keep searching for
a way out of the darkness, to get back
on track to where my life and place
belonged... in the music world!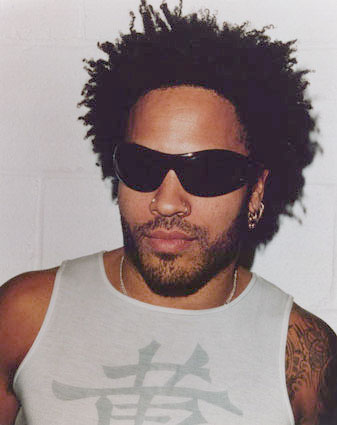 Cool Lenny,
My spirit owes you
a serious thank you.
Music and lyrics like
Yours and Seal's kept my
faith strong in a terrible
time that almost took my life,
then carried me through to heal.
No lie.
God bless you Lenny.
I mean it from the heart.
-R-

---
COLDPLAY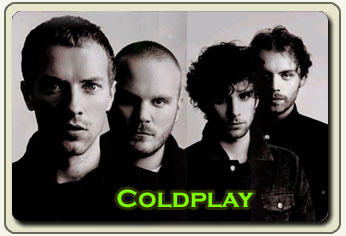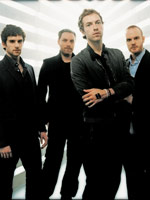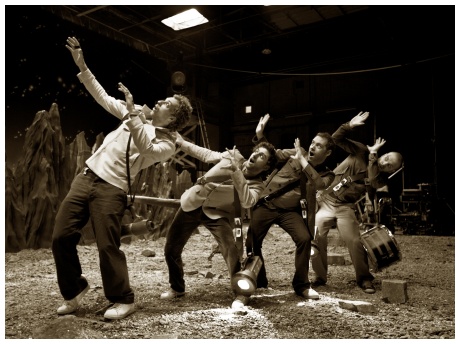 What can we say!? These guys are doing just great.
Wonderfully driven with humanitarian hearts
and beautiful music that stirs the soul!
We are currently really diggin on these guys!

---
CHARLIE SEXTON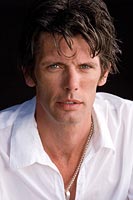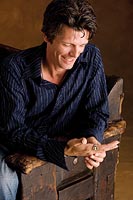 A wonderful Songwriter and fellow Texan,
most of us know Charlie best as one of
the two amazing guitarists of the Arc Angels!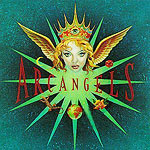 There's far more from Charlie in between,
look him up, but right now the focus is on
the fact that
Charlie has a super new album
called Cruel and Gentle Things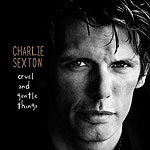 We are enjoying it
very much and looking to cover
a few songs from it!

---
KENNY"Babyface"EDMONDS: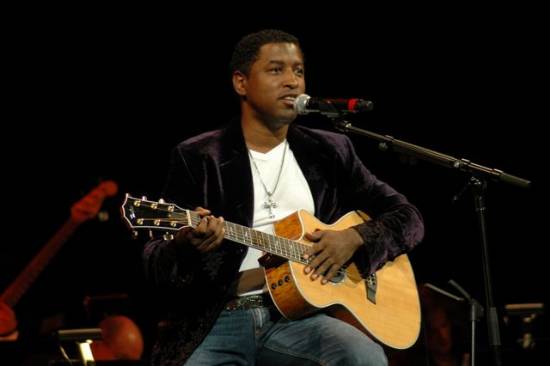 Robin just loves to find fellow leftyupsidedown
players out there, and another delightful artist
is Kenny. This cat's got an awesome voice too~!